"The greatest influence in your life, stronger even than your will power, is your environment."
— Paramahansa Yogananda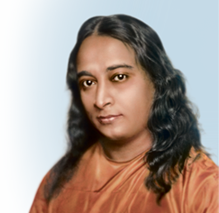 On many weekends throughout the year, the monastics of Yogoda Satsanga Society of India lead How-to-Live Retreat programmes, tailored for those who are studying and practicing the teachings of Sri Sri Paramahansa Yogananda through the YSS Lessons.
During these weekends, retreatants are expected to stay in silence, and take part in morning-evening group meditations, review and practice of the YSS meditation techniques, and classes on various aspects of the YSS teachings. They can seek personal counseling from the YSS sannyasis during their stay.
Conducted weekend retreats begin Friday evening and conclude Sunday evening. Because of the number of requests received for participation in conducted retreats, it is important that reservations be made well in advance.
Retreat in August 2019

Month/ Date

Days/ Timings

Event

August 3 – 4

Friday (7 pm) to Sunday (8 pm)

Retreat
At the Noida Ashram, individuals who are students of the Yogoda Satsanga Society of India Lessons will find an environment conducive to God-centered living in the tranquil beauty of the ashram. Here are some guidelines for the conducted retreats:
Retreats are open only to YSS/ SRF lesson students. Please book in advance, either by calling Noida Ashram or by sending an email to noidaashram@yssi.org or registering on the website.
Request Accommodation
Normally, individual accommodation will be provided within the ashram.
The Opening Satsanga is on Friday 8 p.m. Therefore, please plan to arrive on Friday evening latest by 9 p.m. and depart on Sunday evening or Monday morning.
Classes will be in English and Hindi.
Only those devotees who plan to attend the whole retreat may apply.