Yogoda Satsanga Sakha Ashram - Noida
Situated in the National Capital Region of Delhi, Yogoda Satsanga Sakha Ashram — Noida, is the youngest of the four YSS ashrams in India, dedicated to carrying on the spiritual and humanitarian work of Paramahansa Yogananda, widely revered as the "Father of Yoga in the West." His best-selling spiritual classic Autobiography of a Yogi has deeply inspired millions of people across the world, including the tech giant, Steve Jobs. In fact, this was the only book that Jobs had downloaded on his iPad, and in accordance with his last wishes, the book was handed out as his final gift ...
Upcoming ProgrammesView All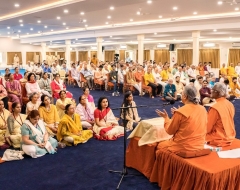 Sadhana Sangams (Sept.-Dec. 2023)
We welcome all YSS/SRF devotees to join us for the Sadhana Sangams that will be held from September to December, 2023. These Sangams will be held simultaneously at all or some of these venues: YSS...
Read More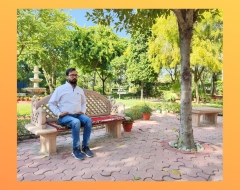 Long Meditations at YSS Noida, Delhi and Gurugram - 2023
"Group meditation is a castle that protects the new spiritual aspirants as well as the veteran meditators. Meditating together increases the degree of Self-realization of each member of the group by...
Read More
SUBSCRIBE FOR UPDATES AND NEWS
You can now subscribe to receive the latest updates, happenings and events from Noida, Delhi and Gurugram Dhyana Kendra