The 130th Avirbhav Divas (birth anniversary) of Gurudeva Paramahansa Yogananda was commemorated with spiritual programmes at Yogoda Satsanga Sakha Ashram – Noida on January 5, 2023.
Review of Meditation Techniques and Satsanga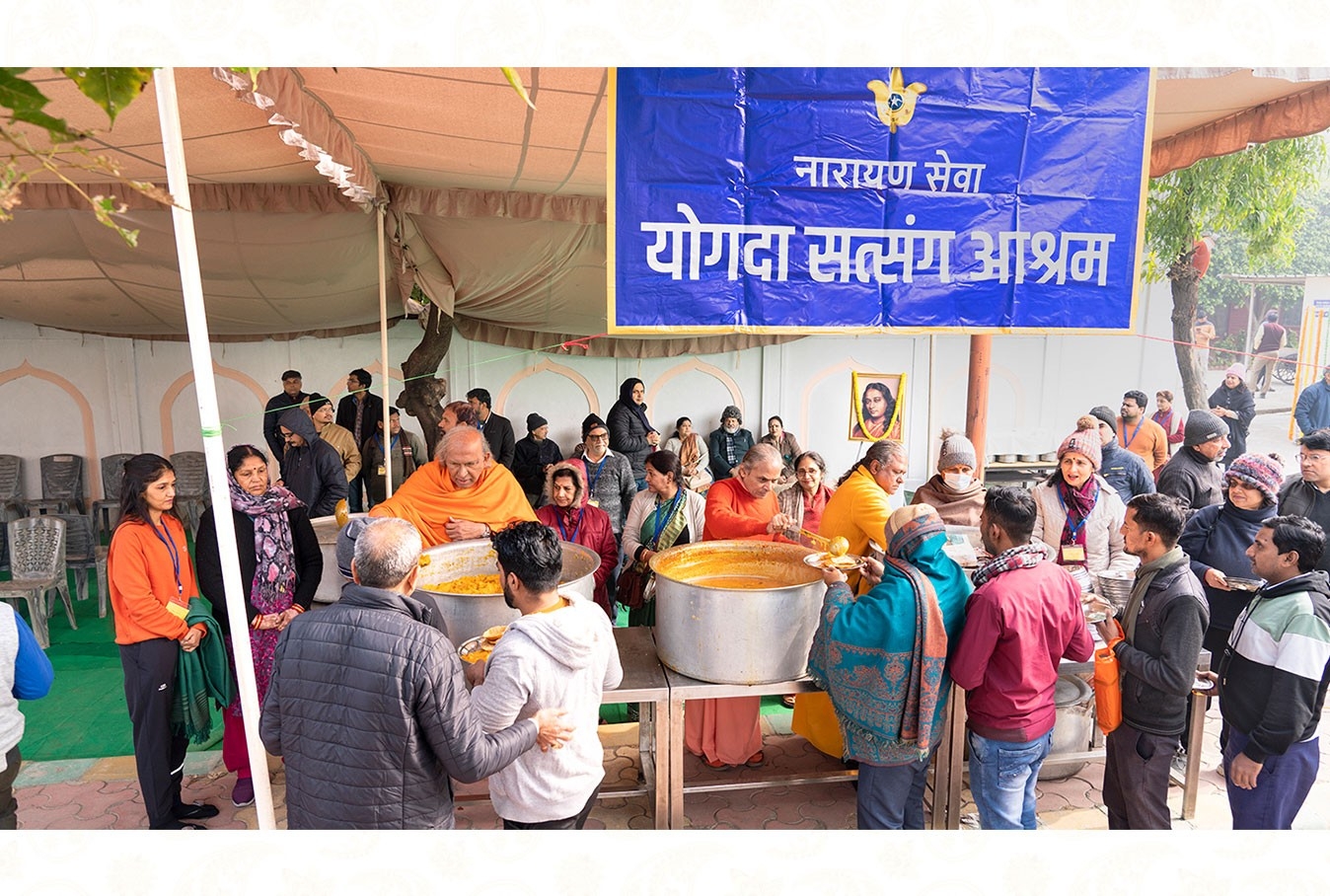 Devotees started arriving at the ashram to participate in the Janmotsav programmes on the evening of January 3. A day before Guruji's birthday, on January 4, Brahmachari Swarupananda conducted a review of the YSS meditation techniques in the morning. The same evening, Swami Smaranananda conducted a satsanga after the group meditation. In his discourse, Swamiji inspired devotees with some anecdotes about Gurudeva's help received by disciples. He shared ways in which we could offer our gratitude to the guru for his many blessings on this special occasion of his birthday.
Janmotsav Celebrations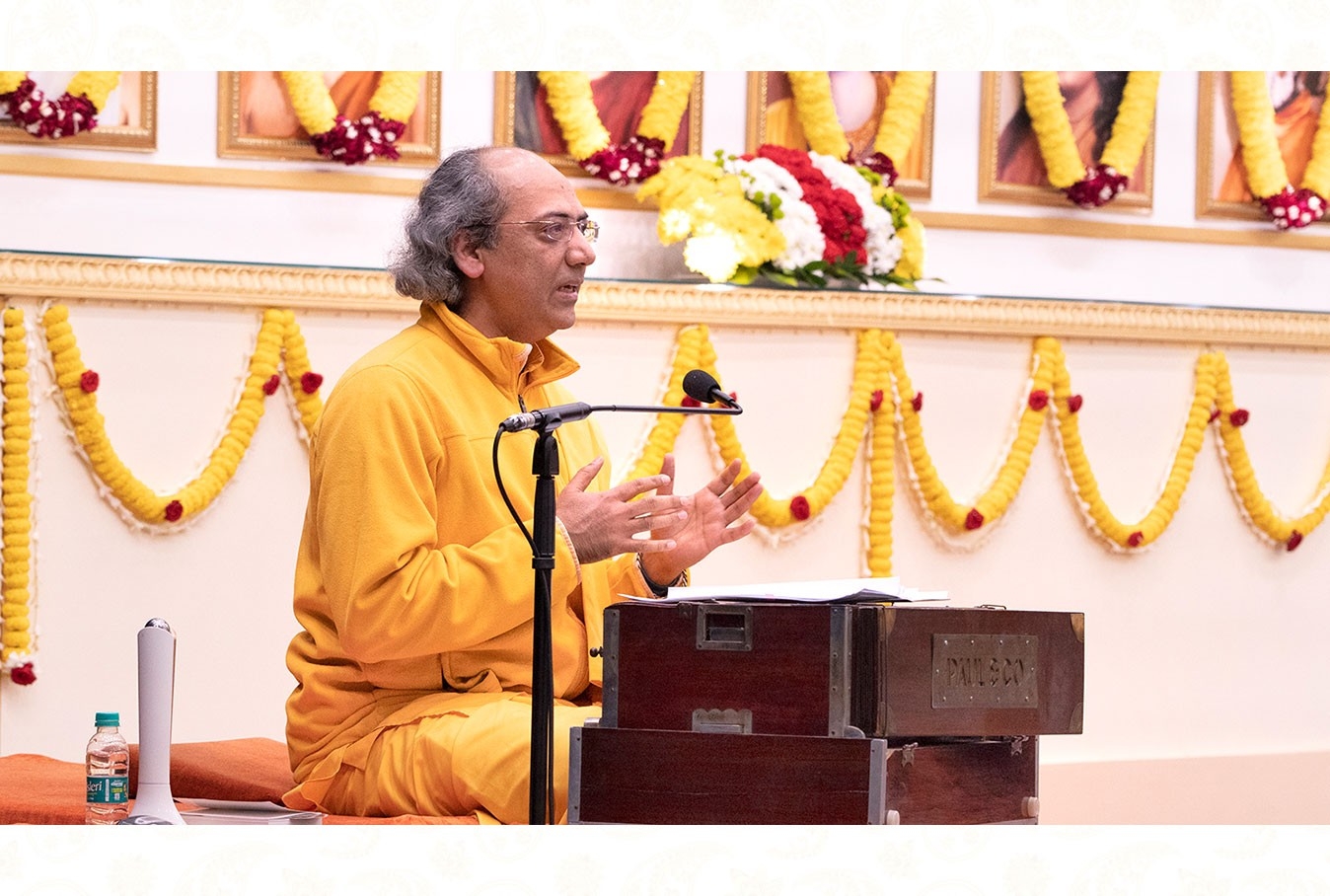 Over 200 devotees participated in the morning meditation on January 5. This special two-hour meditation was led by Swami Amarananda and Swami Smaranananda. In the afternoon, YSS monastics and devotees served langar to over 1,500 people at a pandal arranged just outside the ashram gate.
In the evening, hundreds of devotees and friends from across Delhi-NCR started arriving at the ashram for the commemoration function. The programme was opened with a soulful rendition of bhajans by Swami Amarananda in the dhyana mandir.
It was followed by a group meditation and an inspirational talk by Brahmachari Adyananda. In his talk, he elaborated on the nature, appearance and personality of Gurudeva Paramahansa Yoganandaji as described by Sri Daya Mataji.
Around 700 devotees attended the programme which concluded by offering pushpanjali — the devotional offering of flowers at the altar -- as Brahmacharis Dhairyananda and Nirliptananda led the kirtan chanting. After the commemorative event, guru langar was served to all the devotees, children, guests and ashram staff.
Similar commemorative programmes were also organized at the Yogdoa Satsanga Dhyana Kendras in Delhi and Gurugram, which were attended by devotees in large numbers.