In view of Gurudeva Paramahansa Yogananda's pivotal role in the spread of yoga worldwide, Yogoda Satsanga Society of India (YSS) organises special programmes annually to commemorate the International Day of Yoga which falls on June 21.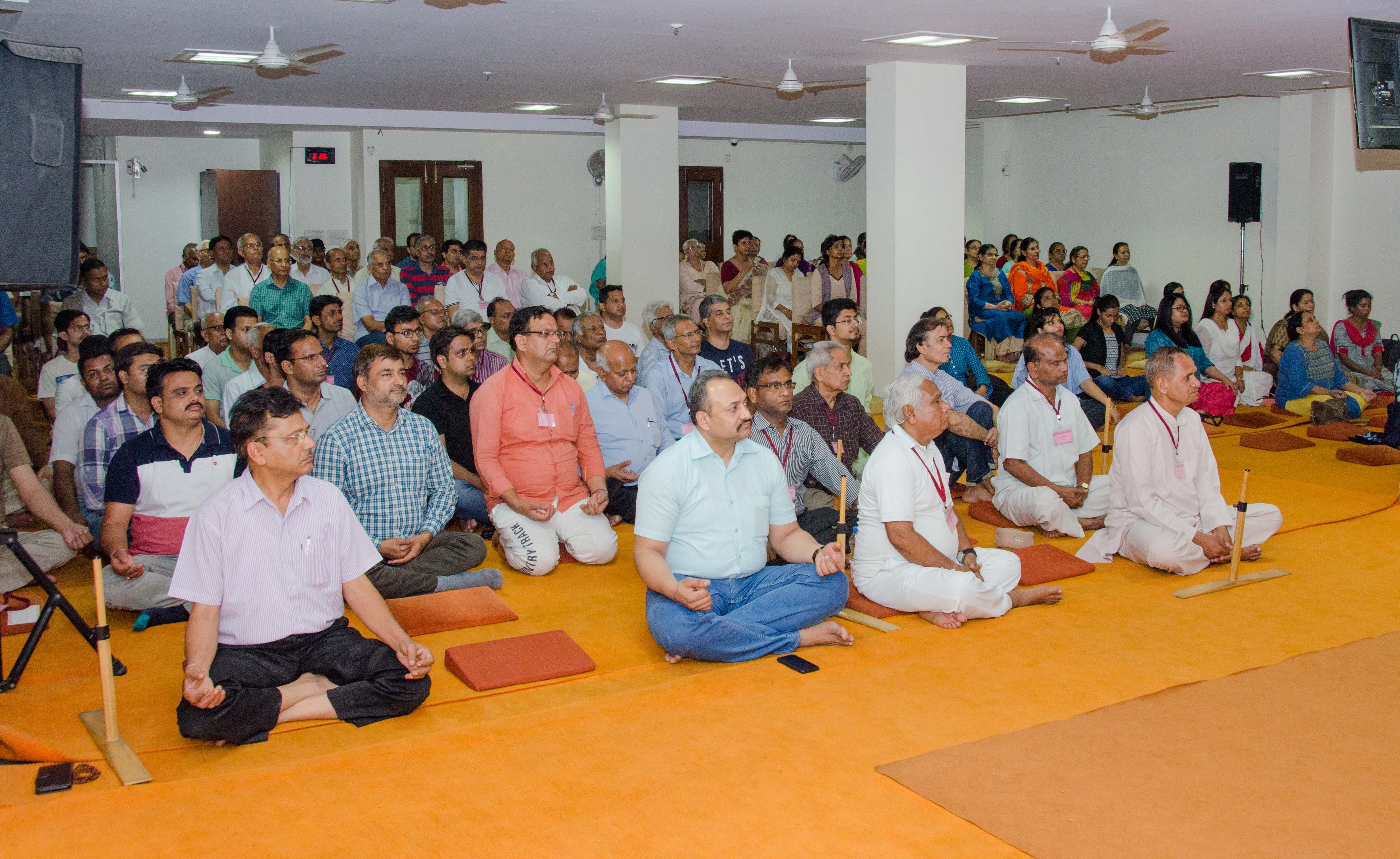 Accordingly, the 5th International Day of Yoga was celebrated with special events at YSS Noida Ashram, Gurugram Kendra and Delhi Kendra.
On June 21, 2019, an evening programme was held at Noida Ashram. This comprised of chanting, bhajans, a brief meditation, and a session of guided meditation. There were many visitors, and some of them enrolled for the YSS Lessons after the programme.
On Sunday June 23, 2019 a programme was held at YSS Delhi Kendra. During this programme a video of a Talk by Swami Ishwarananda was screened for the attendees, in which he spoke about Yoga, and how it helps us in our daily lives. The new-comers were also given a copy of the Autobiography of a Yogi on this occasion. YSS Volunteers at help desk cheerfully helped the visitors with their queries.
A similar programme was conducted at YSS Gurugram Kendra on June 23, for devotees and new visitors who were enthusiastic to know more about Gurudeva's meditation techniques.