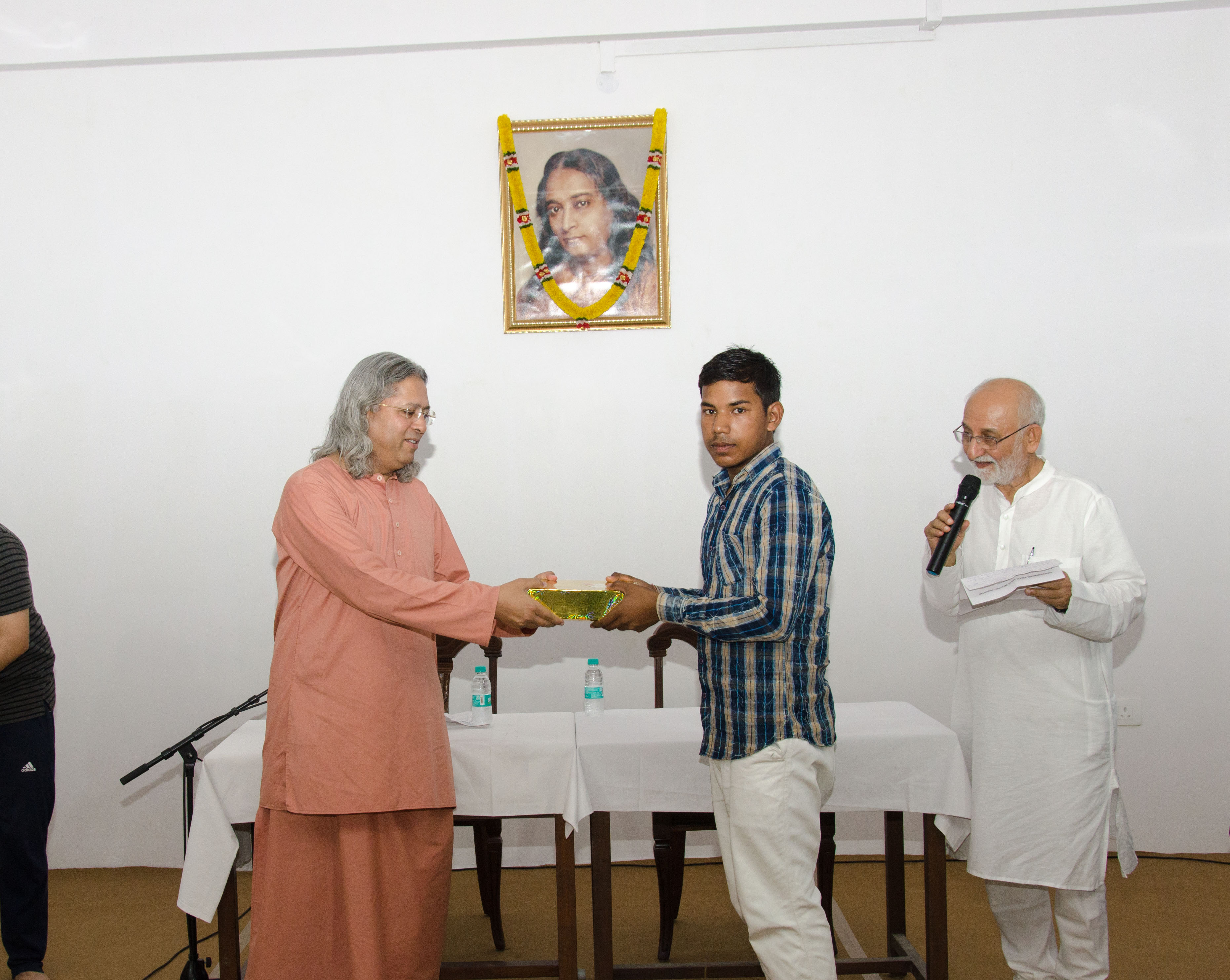 The annual prize distribution function of YSS Noida Charitable Coaching Classes was held on June 12, 2019. Ten students, five each from classes 10 and 12, who scored highest in the Board Exams, were felicitated by Swami Vasudevananda.
Speaking to the students, Swamiji urged them to honour and respect their teachers and parents and always seek their blessings. He encouraged them to seek the company of those who inspire them. He also urged them to make the most of their association with the healthy and positive environment of the YSS Ashram.
The programme concluded with an interaction of the students and teachers of the coaching centre with Swamiji.