Janmashtami Celebrations in NCR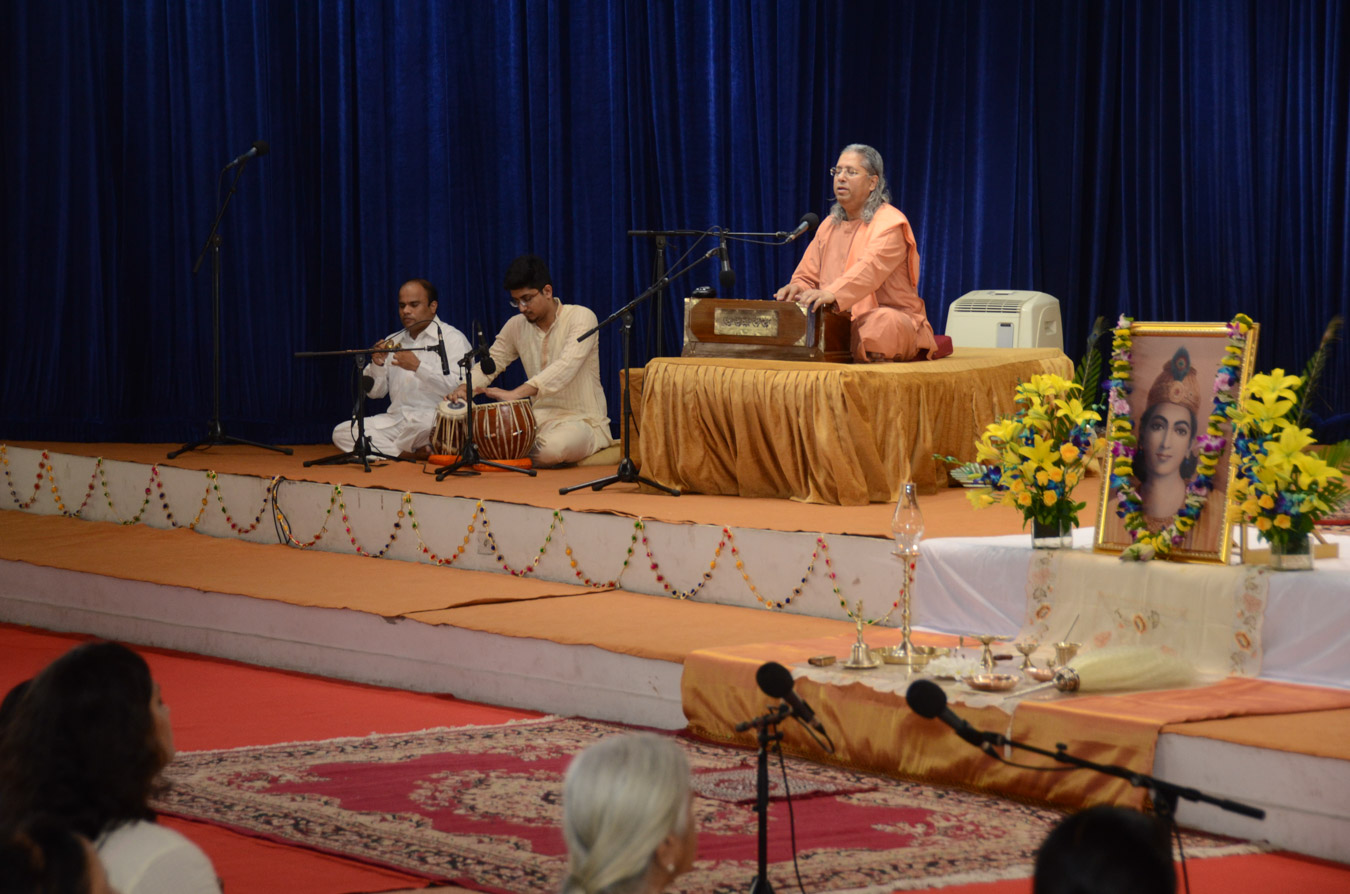 Janmashtami was celebrated in Noida Ashram and Delhi and Gurugram Kendra on Saturday, August 24, 2019. Special eight-hour meditation on the occasion of Janmashtami was held at Noida Ashram on Sunday, August 18, 2019. About 120 devotees participated in this meditation. Delhi and Gurugram Kendras conducted special Janmashtami meditations on Sunday, August 25, 2019 from 10 am to 6 pm. Many devotees benefited by participating in these special long meditations.
At Noida Ashram, Janmashtami function was conducted at the auditorium by Swami Vasudevananda from 10 am to 12 noon. There was chanting, group meditation, satsanga, and pushpanjali. In his satsanga, Swami Vasudevananda drew from Guruji's book -- God Talks with Arjuna: The Bhagavad Gita, Chapter XII:14:"He who is free from hatred toward all creatures, is friendly and kind to all, is devoid of the consciousness of 'I-ness' and possessiveness; is even-minded in suffering and joy, forgiving, ever contended; a regular yoga practitioner, constantly trying by yoga to know the Self and to unite with Spirit, possessed of firm determination surrendered to Me —he is My devotee, dear to Me." Devotees were able to feel the power of this message tangibly.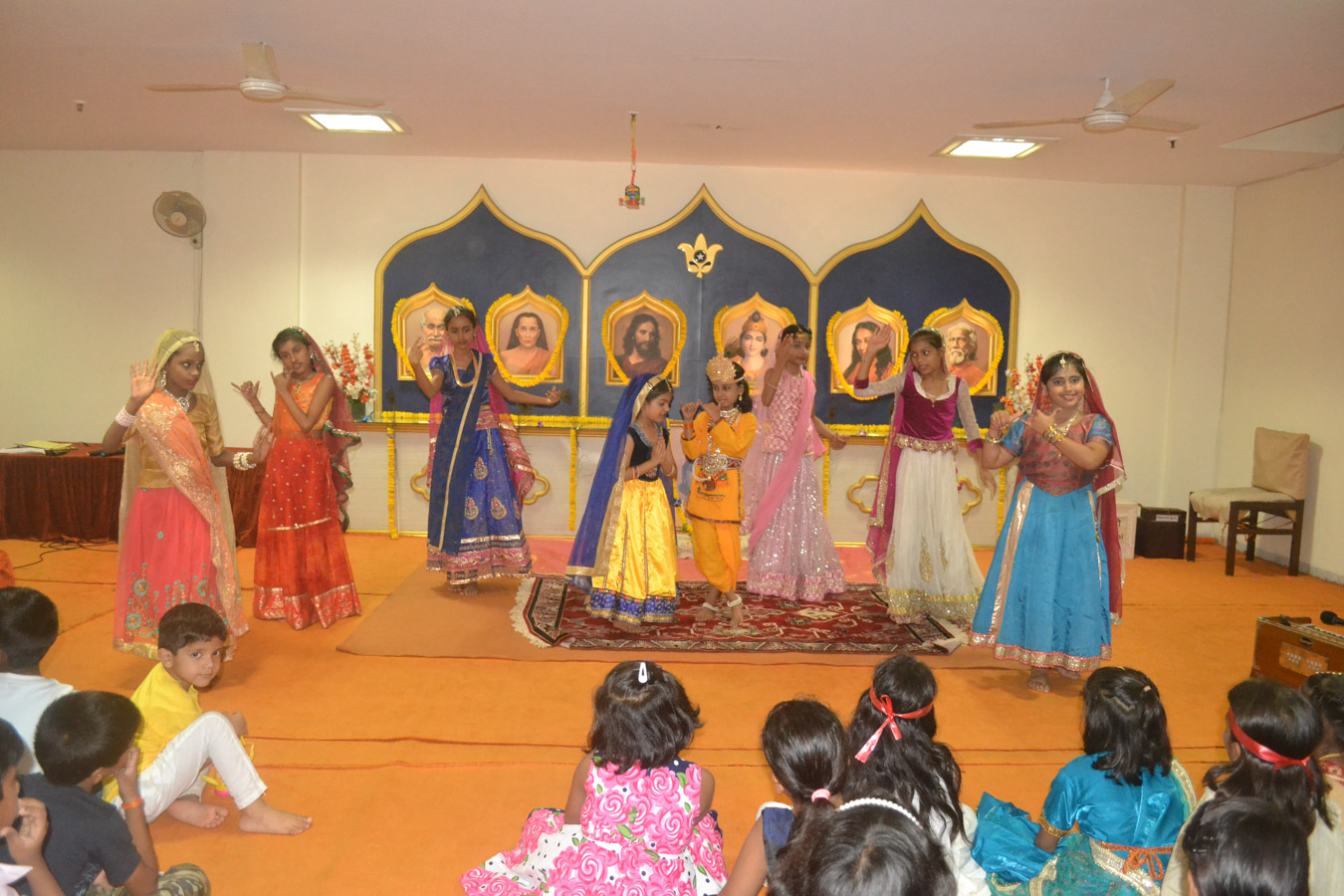 Simultaneously, the Children Satsanga group also conducted their programme at the Dhyana Mandir. More than 100 children witnessed the cultural programme in the presence of many of their parents.
In the end all the 600 devotees and children were served Guru Langar specially prepared for the occasion.
Janmashtami Function in Delhi
YSS Delhi Kendra celebrated Janmashtami on August 24, 2019, with a lot of spiritual fervour and devotion.
The children of Children Satsanga presented a skit based on the life of Bhagavan Krishna. Children also performed the instrumental version of Guruji's Cosmic Chant with three different musical instruments. During the closing they came forward to the altar for pushpanjali. Later prasad was distributed by the volunteers. Children received a Tulsi plant as a token of gift. All of them left filled with divine joy.