A sports day programme called 'Yogoda Baal Khel Utsav'was organized for children from the Children Satsangas of YSS Noida Ashram, Gurugram and Delhi Dhyana Kendras, and children from the Paramahansa Yogananda Swarna BalVatika (PYSBV), a charitable school for underprivileged children partially supported by YSS, at Noida Ashram on December 8, 2019. Around 110 children took part in this programme.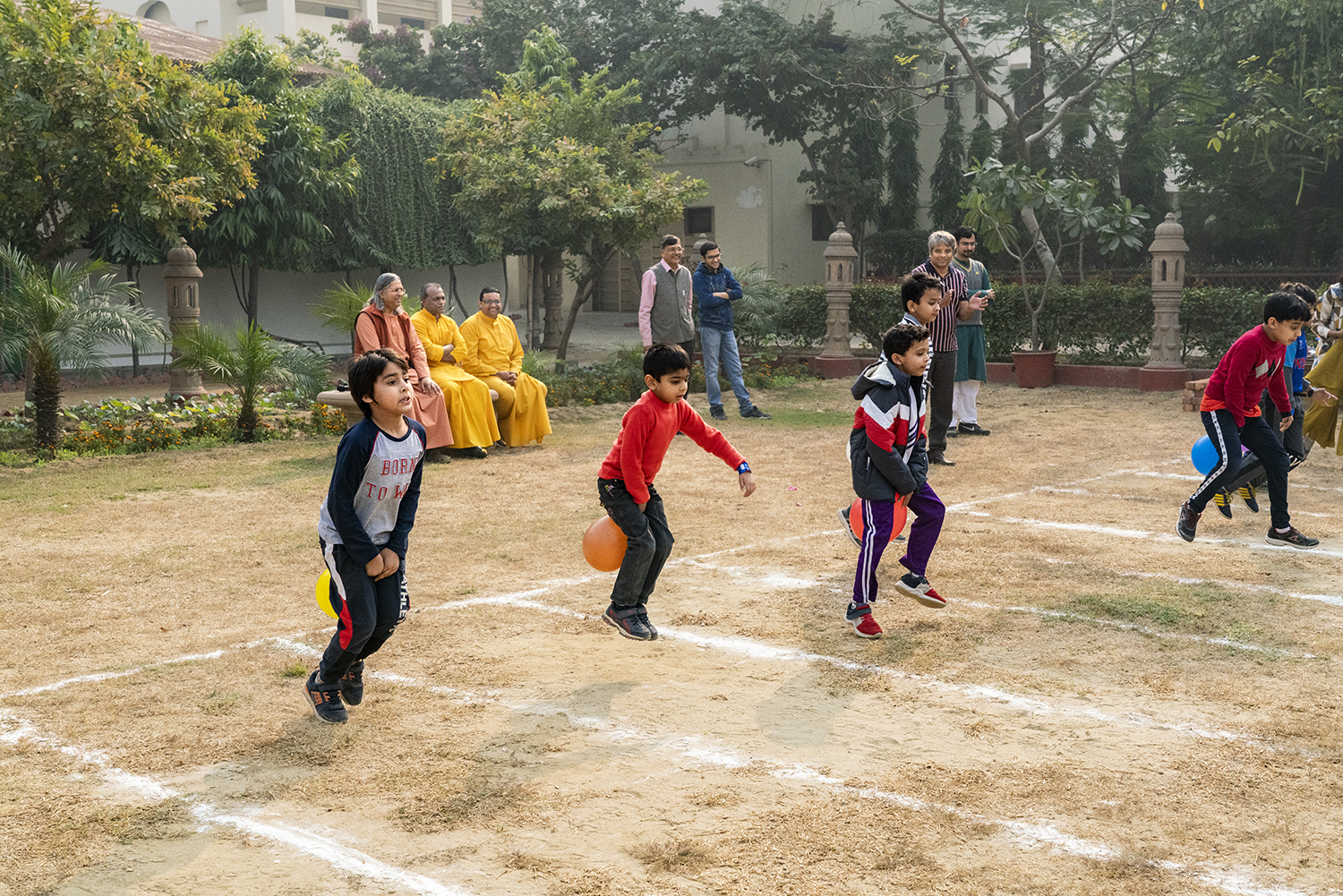 The programme began with an opening prayer and a chant. After a brief orientation session, children were ushered by their group leaders towards the playground for some simple warm-up exercises.
Swami Vasudevananda lit incense in front of Gurudeva Paramahansa Yoganandaji's photograph and Brahmachari Sheelananda cut the ribbon to open the games. The young participants loudly chanted jaikaras of the names of YSS line of Gurus after which the games started.
Children were registered in separate groups according to their age. They then opted for games corresponding to their age groups the balloon race, 'opposite pair' race, and the relay race. Children below the age of five played the hurdle race, and those over 12 years joined in the 'book balance' game.
Lemon water was provided as a refreshing energy drink, along with fruits and chips. The young crowd proceeded to receive prizes in the pandal. Swami Vasudevananda led the prayer, following which the children heard some inspiring stories from Guruji's life from Swami Nigmananda. The winners as well as each one of the participants were given prizes by sannyasis. Guru langar was also served to them after the programme.