The 4th International Day of Yoga was celebrated by the Children Sunday Satsanga of YSS Noida Ashram on June 24, 2018 at the dhyan mandir. About 50 children participated in this programme which began with the practice of Yogoda technique of Energization Exercises, followed by the opening prayer, chanting and meditation.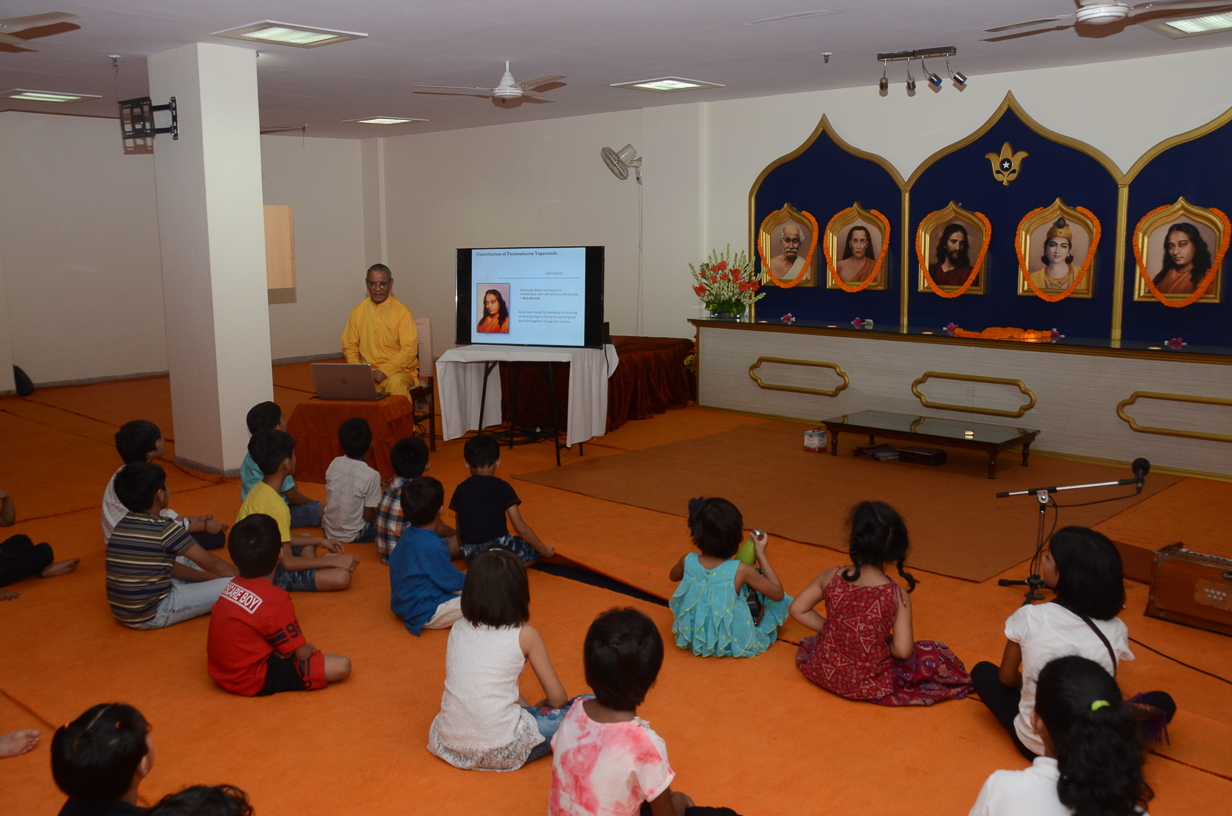 Some simple yoga asanas were performed by children led by a girl participant from the recent Girls' Camp (conducted earlier at YSS Noida Ashram).
Brahmachari Vinayanandaji joined the rest of the programme during which he introduced the International Day of Yoga with the help of a slide show. Enthralling the children with anecdotes, he shared with them interesting facts about the special day commemorating the ancient Indian science of Yoga.
Brahmachariji concluded his class with Gurudeva Sri Sri Paramahansa Yoganandaji's words from the poem Samadhi: "I am a tiny bubble of laughter that has become the mirth of sea." Using it as an affirmation, he guided the children to repeat the line a couple of times with him. The impact of this powerful affirmation was evident with the peaceful vibrations felt by those present.
Later, all the particpants joined in chanting a bhajan "Har desh mein tu har vesh mein tu" (a song serenading our motherland India). This was followed by a cosmic chant "Radha Govind Jai" sung by the children.
The programme came to a close with a closing prayer led by Brahmachariji, after which the children were served mango drinks, and given Guru prasad at the Langar.