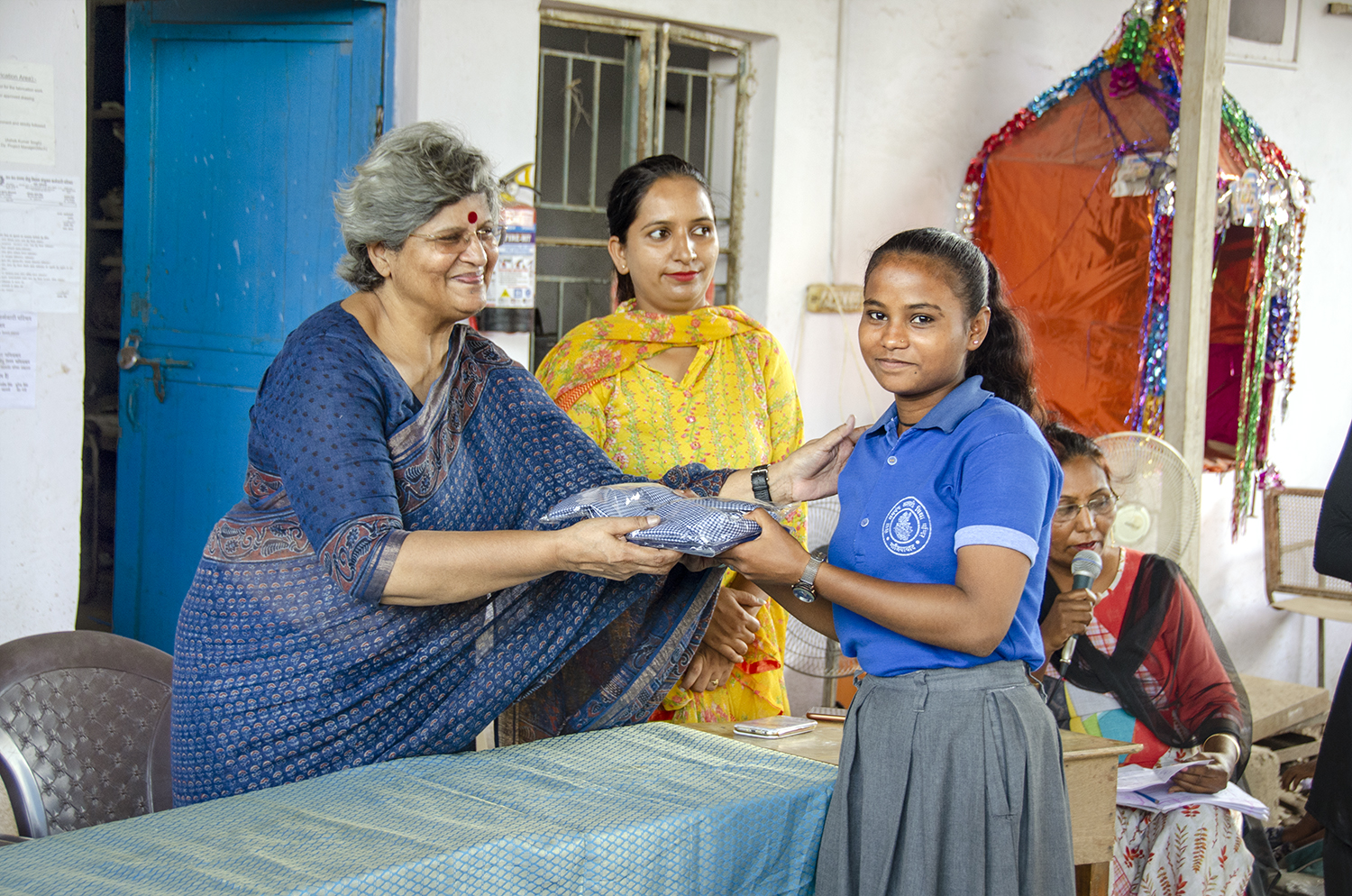 As part of its ongoing support to the underprivileged children at a Ghaziabad school, YSS Noida Ashram distributed uniforms to over hundred students.
Located in the outskirts of Ghaziabad, this school, run by Seva Samarpan Kalyan Samiti, is the only one of its kind in this neighbourhood, meeting the needs of families living below the poverty line.
The photographs show Noida Ashram volunteers distributing uniforms to the students on September 25, 2019.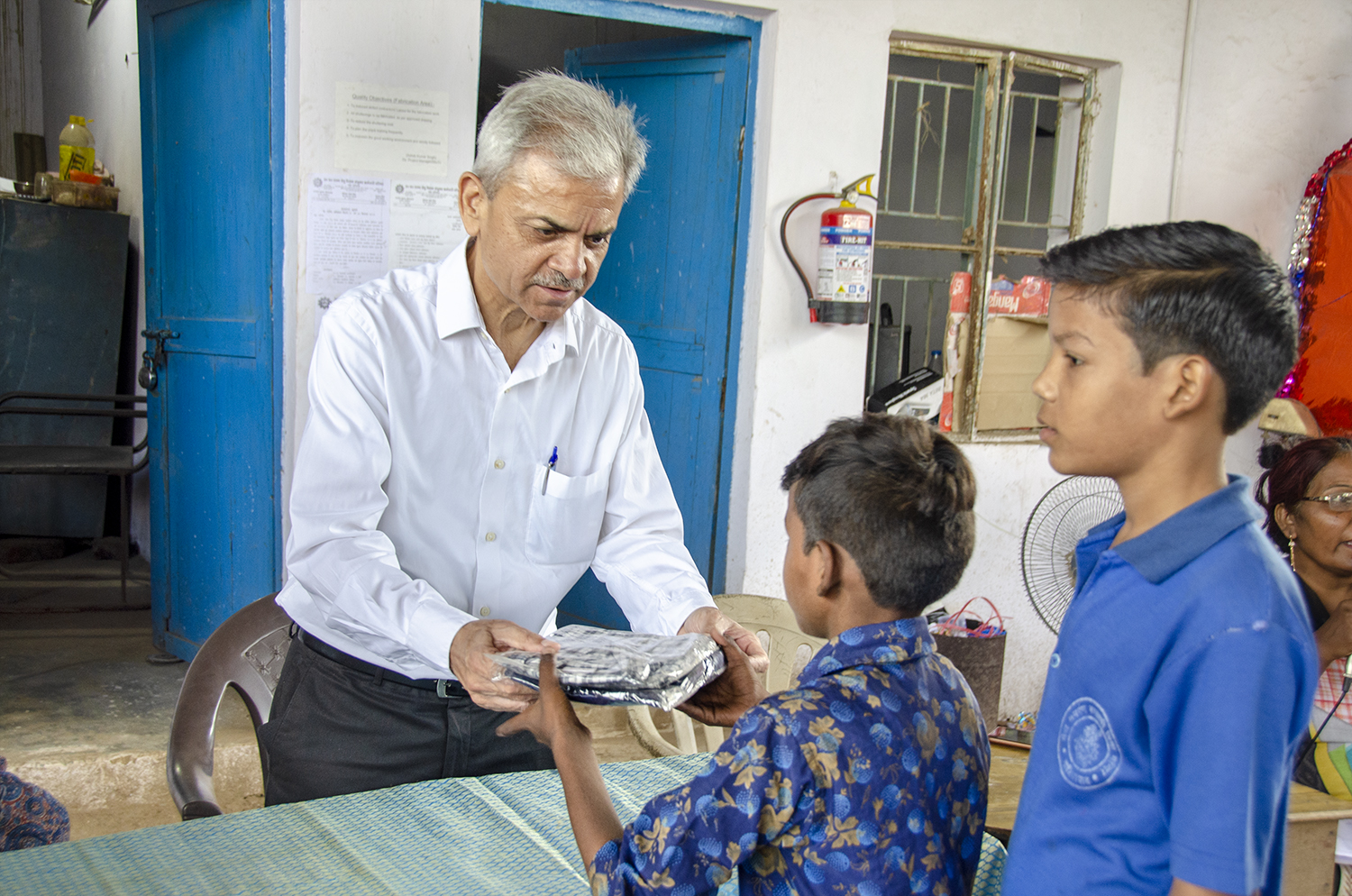 To read more about the charitable activities of YSS Noida Ashram, click here.