Swami Smarananandaji motivates students from YSS Noida Ashram's Charitable Coaching Classes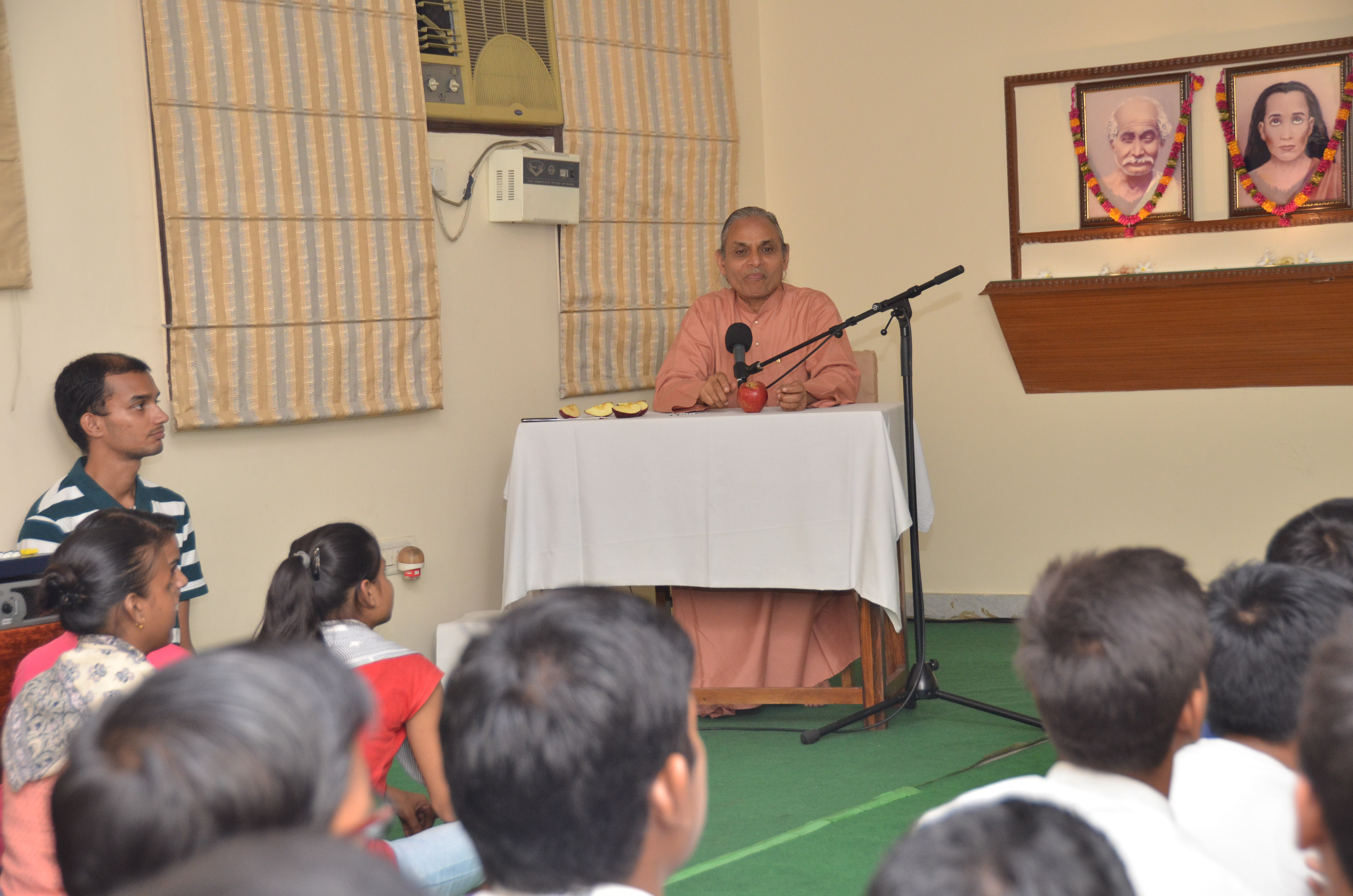 Swami Smarnanandaji, General Secretary of Yogoda Satsanga Society of India (YSS), interacted with 44 students of the Charitable Coaching Classes (9 to 12) run by YSS Noida Ashram. Ten of the teachers were also present during this interaction.
Swamiji told students that this was the "monsoon season" of their lives: a time when they can plant and nurture the seeds of a successful and meaningful future. This period would last for only a limited number of years. He urged them to work hard. Giving examples from his own life, Swamiji stressed that they must focus their total attention on their studies, and on their career goals, through an optimum utilization of their time and opportunities available to them.
At the close of talk, Swamiji distributed prasad to the students and teachers who were present.
Swami Lalitanandaji gives away prizes of books and a bicycle to meritorious students of Charitable Coaching Classes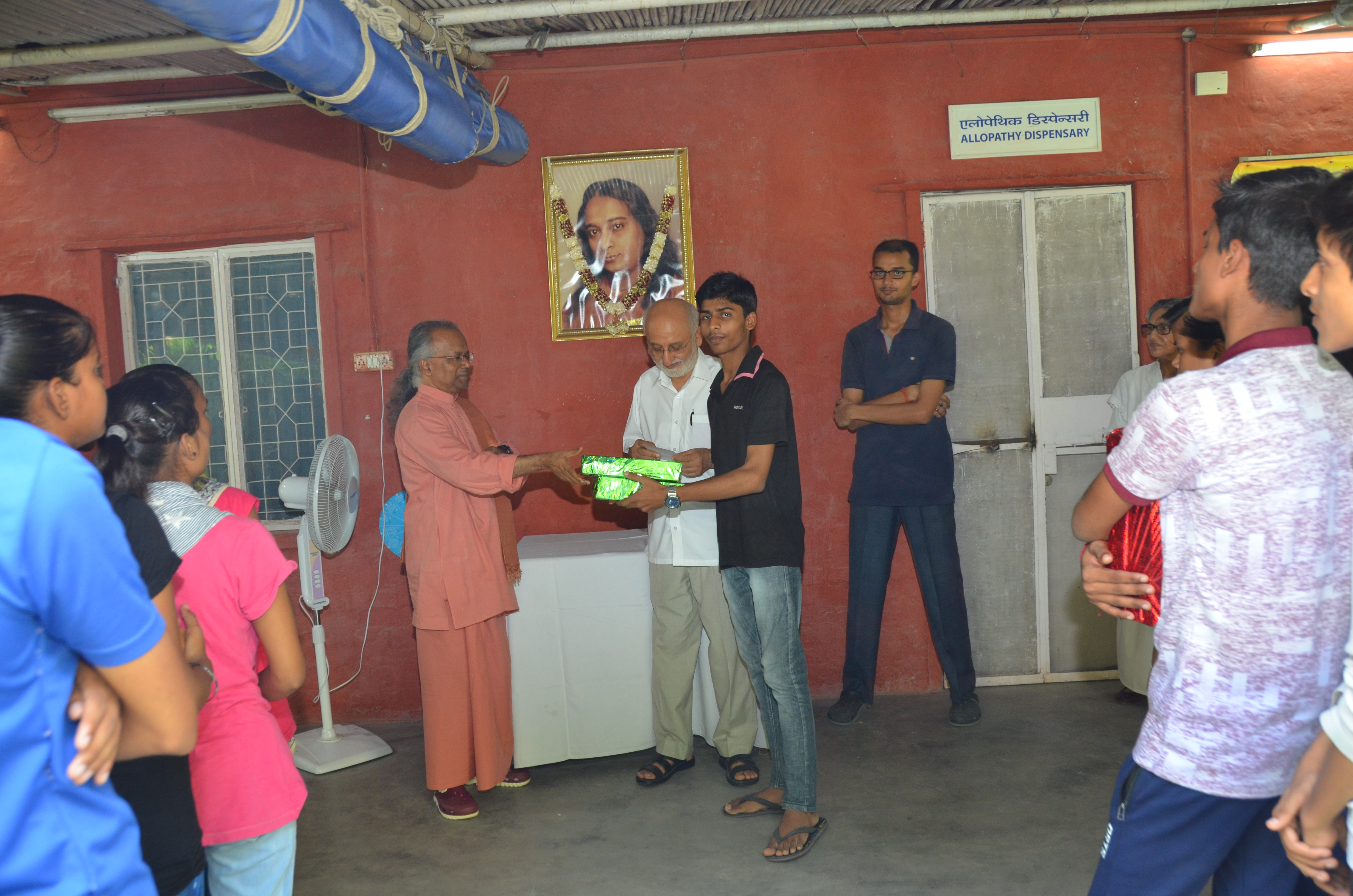 Results of the Board Exams of Class 10 students of the YSS Noida Ashram's Charitable Coaching Centre, were very good this year. One student scored 89 per cent marks. Another received 88.16 per cent. Five students managed to score over 80 per cent in these important examinations.
The photograph shows Swami Lalitanandaji giving away the first prize of a bicycle to Kumari Rohini Misra. Prizes were also given to four other students. Swamiji expressed keen interest in the coaching classes activities and encouraged the students to work hard to perform even better in their future examinations.
Brahmachari Sheelanandaji distributes uniforms to students of Ghaziabad charitable school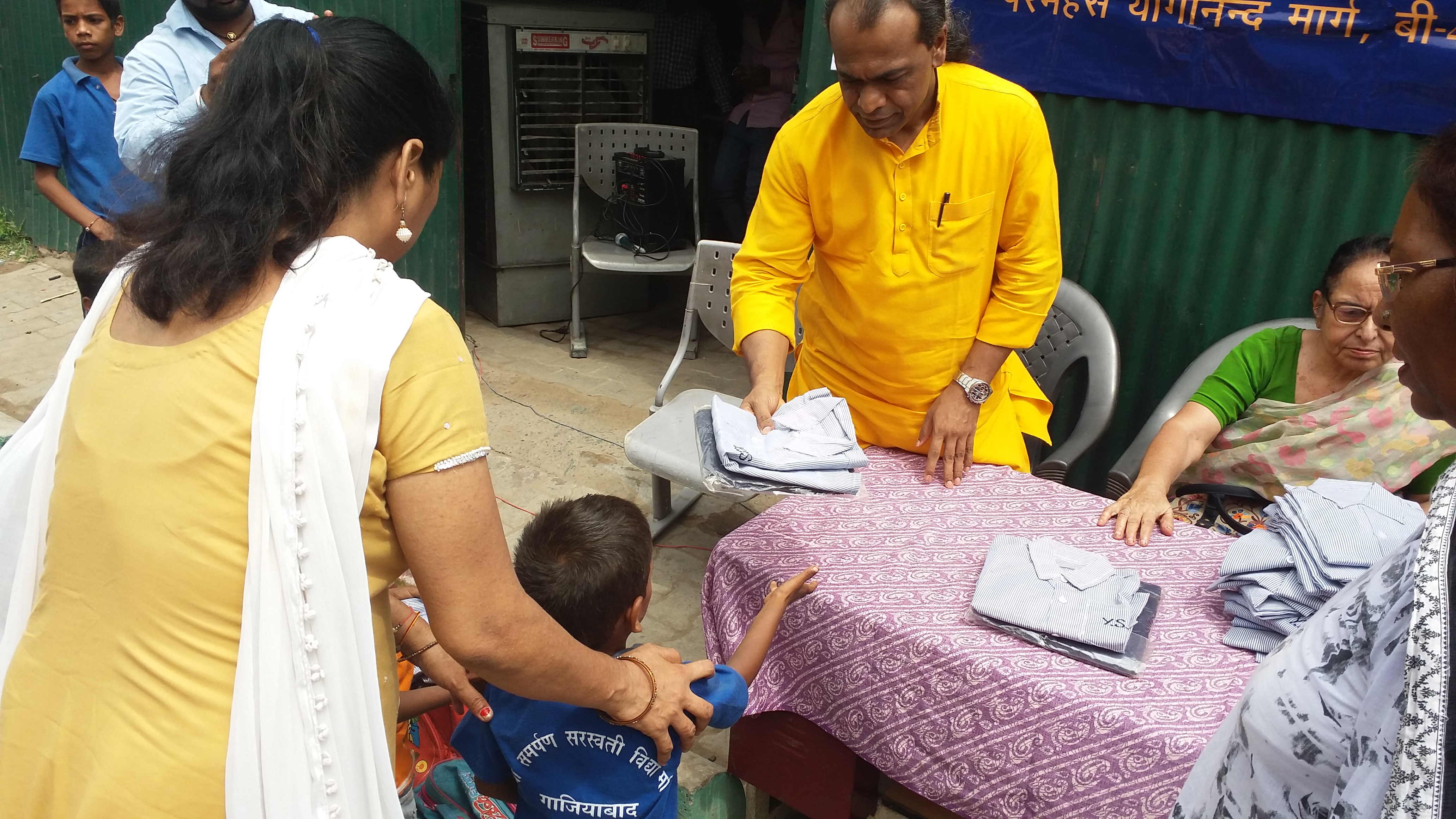 As in previous years, YSS Noida Ashram gave charitable assistance to a school for underprivileged children in the outskirts of Ghaziabad by donating uniforms to 162 students. The school, run by Seva Samarpan Kalyan Samiti, is the only one of its kind in this neighbourhood, meeting the needs of families living below the poverty line.
The photograph shows Brahmachari Sheelanandaji distributing uniforms to the students on August 31, 2018.